A Turn-Key Solution for
Virtual & Hybrid Events
West Peek is a production company that combines event strategy and technology support to seamlessly bring you the best event experience.


Technology Management Before the Event
Let our expert event planners help you choose the perfect platform for your event. We'll set it up for you so your team doesn't have to touch it. We'll even help answer attendee questions about the platform and help moderate your event chat.  Plan and coordinate all details and vendors. Select an online platform that works for the event content. Coordinate event logistics and technology. Create content as needed. Develop contingency plans "just in case."
Production Services During the Event
Have your run-of-show come to life! We'll make sure the event broadcasts smoothly from main elements to concurrent breakout sessions. Make sure event proceeds seamlessly. Keep speakers and activities on schedule. Offer on-demand sessions and incorporate real-life elements like Q & A sessions or a live DJ. Ensure technology functions flawlessly.
Speaker Support After the Event
We'll make sure your speakers are where they need to be. We'll handle all the speaker communication so that they are clear on how to access their event and at the right time. We'll even give them a phone number to call if they have problems. Upload recorded sessions. Send out follow-up mailings to participants. Handle any equipment returns. Coordinate payments to vendors. Provide event data and insightful feedback on user engagement and impact.
Perfect Team For Any Event Type
West Peek Productions helps brands create powerful online experiences. We're tech-savvy, event-planning experts. And we take great pride in the design, organization and execution of amazing virtual events. We can help you produce online:
Here's What Our Customers Are Saying…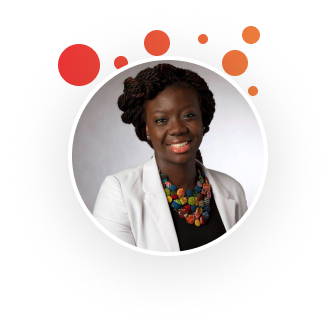 Fanta NGom
Program Manager,
Robert F. Kennedy Human Rights
The West Peek team was so easy and fun to work with! They were always professional, knowledgeable, helpful, and made us optimistic about the success of out event at every step of planning with them. They worked with us to customize our experience for the event which we would not have been able to do without their support and input.
Stephen Green
Pastor
Heard AME Church
The West Peek team was absolutely incredible in implementing my vision for a social justice conference during the height of the Revolution this summer. They jumped on board with less than two weeks to produce a global conference with live streaming by MSNBC.
Leah Tackles
Mother Honestly
West Peek is the solution to an unmet need in the online event space! Our company was feeling overwhelmed, but after one call the chaos calmed and we knew we were in great hands. We were able to focus on our event itself, rather than the tech, thanks to the incredible team at West Peek. We have worked with the West Peek team now multiple times, and will continue to do so as we head into the new calendar year.
Whether you're planning an intimate event with just a few participants or a grand-scale, multi-day extravaganza with numerous speakers, live and recorded video, and thousands of attendees from all over the world joining in on their choice of device, we've got your back.
Schedule a FREE, no-obligation consultation to
begin planning your virtual event.